Meet Barks No
More Ultrasonic Dog Training
Barks No More ultrasonic dog training technology works by pulling your dogs attention away from the bad behavior at hand. Your dog is getting overstimulated which is what causes bad behaviors such as aggression and excessive barking. By distracting them with the loud but painless ultrasonic sound, it can calm them down so they don't feel the need to behave that way anymore.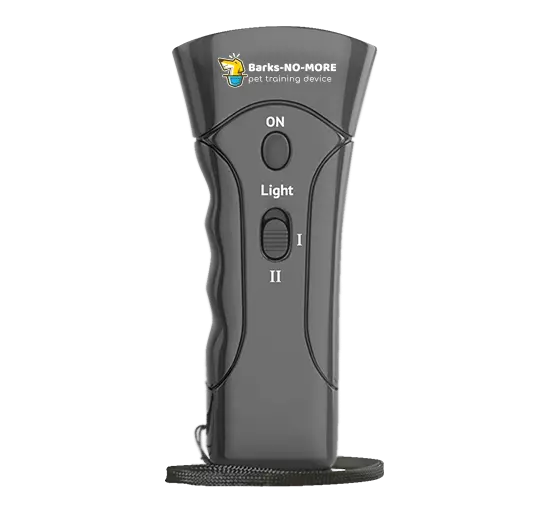 Barks No More was developed by the brightest minds in dog training to be as effective and easy as possible, so anyone can train their dog with it, even with zero prior experience.
Lightweight, pocket size, and battery powered - you can take Barks No More with you on walks, to the park, and anywhere else you can think of!